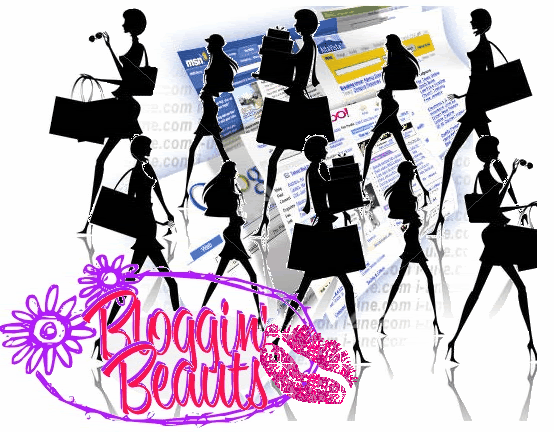 Hi Everybody!
Following on the heels of a successful Bloggin' Beauts get together, I present to you the
Fall Get Together -
Bloggin' Beauts Volume 2!
Some of you had the chance to experience the event last time, and I would love to continue meeting up and networking with New York blogging divas as well as finding out about tried and true products along with new lines to the market or just my product junkie eyes. I have to admit, it's also one of the many blessings we get from living in the metro area that we are so close to and get to meet so many PR reps and companies face to face.
So without further ado, here are the deets:
The event will be Sunday, September 20, 2009. We will meet at 2pm and rejoice as long as we want, but not past 8pm :).

Location as always is TBA. I am looking for a new and nifty location, but if not, we will have to recycle and reuse the last one. A lot of you were happy with it last time, so two for two won't be so bad.
To cover costs and food, the entrance fee will be $15, this is a drop from the first time. I do ask that you send the money before hand (Paypal) and guarantee your money back if you cannot make it.
To promote the event, all Bloggin' Beauts that made it to the past event are eligible to choose a 'giveaway' product of their choice by referring a Blogger who attends.
Best for last? Of course there will be goodie bags and giveaways!
Have some input for me? Companies or ladies you'd like to meet or see? Let me know!